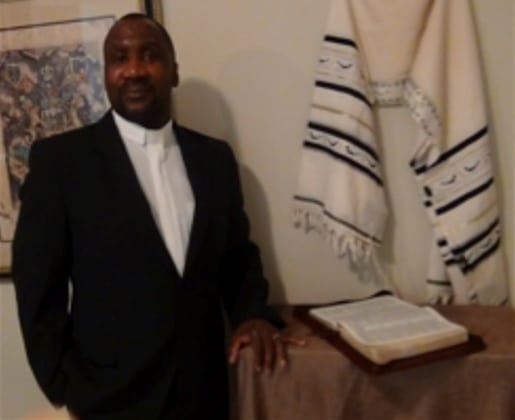 Pastor Elliott is the senior founding pastor of Habakkuk Christian Ministries (HCM) in Alpharetta, Georgia, which started in 2006. HCM is instrumental in restoration of the families. He is dedicated to building God's Kingdom one family at a time. His teaching and preaching are both practical and powerful, encouraging men and women of God to live up to their full potential in Christ. His down-to-earth, real, and transparent style of leadership and teaching has impacted countless lives throughout the nation and their testimony is living proof that God can do anything and that He will make a way out of no way, just as He said He would!
Pastor Elliott is a native of Georgia. He also served in the United States Air Force and served his country for eight years honorably. After serving his country, Pastor Elliott, served varies ministries and churches over the past 25 years.
As an Ordained Minister, God has given Pastor Elliott exceptional vision and strategies concerning the church and business, together they complement and bring balance in the Kingdom of God. Pastor Elliott's background in business administration and finance provides a healthy balance to the body of Christ.
12+ years of counseling experience in Christian Counselor.

5 years Ministry at Atlanta Correction Center, Chaplin ministry

7 years Prophetic & Deliverance Ministry with Christian International

Certified counselor of the Georgia Christian Counselor Association (GCCA)

Member of the Georgia Christian Counselor Association – Active

Master Degree in Project Management, Keller School of Management

MBA in Business Administration

Member of the National Society Leadership and Success – Active

Entrepreneur, visionary, and business developer

15 years as an Executive Broad member of several IT companies as well as President and CEO.

Member of North Fulton Chamber Alpharetta Georgia
As a pillar of the community and the proud husband, father and grandparent of 20+ years, Pastor Elliott knows what it is like to stand for the family. He also knows that church first starts at home; which means to build a strong family in church you must have a strong family at home. Pastor Elliott encourages everyone to believe in the word of God. If you can believe then you can achieve.